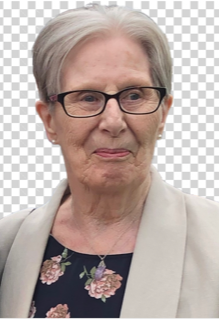 Anne Elizabeth Schaefer, 80, of Hurricane and formerly of Brandywine passed away on March 30, 2023.
She was born June 2, 1942, in Glasgow, Scotland.
Mrs. Schaefer attended school in Brechin, Scotland, and graduated in 1963 from Aberdeen College of Education in Aberdeen, Scotland.
She moved from Scotland to Pendleton County in 1979 when her husband, John Schaefer, was transferred to the Sugar Grove Navy Base, his last duty station.  The Schaefers operated Schaefer Antiques in Brandywine for 28 years until his death in 2009.
Mrs. Schaefer was a lifetime member of the Girl Scouts of the USA.  While living in Pendleton County, she was a long-time member of both the West Virginia Garden Club and the Pendleton County Friends of the Library.
Surviving are her son, Andrew Buchan (Aimee); daughter, Sarah Ford (Eric); stepson, Michael Schaefer (Sandy); granddaughters, Kaitlin Coleman (Damon) and Abigail Buchan; grandsons, Jonathan and Matthew Schaefer; great-grandchildren, Emersyn and Everett Coleman; sister, Marion Stewart; and nephew, David Green (Betsy).
She was also preceded in death by her parents, David and Jane Stewart; first husband, Stephen Buchan; and niece, Jill Green.
There will be a small memorial service for immediate family members only.
Memorial donations in her memory may be made to the Pendleton County Library, PO Box 519, Franklin, WV 26807.
Condolences may be sent to the family at www.barlowbonsall.com.
Barlow Bonsall Funeral Home in Charleston was in charge of arrangements.