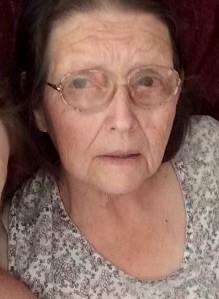 Anita Frances (Knight) Harper, 64, of Franklin passed away July 25, 2022, at Sentara RMH Medical Center in Harrisonburg, Virginia.
She was born on Oct. 17, 1957, and was a daughter of Evelyn (Lambert) Knight of Bridgewater and the late Jesse Knight.
Mrs. Harper had worked in the sanitation department at Rocco.
She attended Spring Creek Church of the Nazarene.  She was a hard-working woman, who loved her kids and grandkids and would do anything for anyone.
Her husband, Frank Harper, preceded her in death on Aug. 11, 2021.
Also surviving are her children, Wayne Southerly of Bridgewater, Virginia, Carrie Southerly of Broadway, Virginia, and Betty Tingler of Franklin; four sisters; three brothers; 12 grandchildren; four great-grandchildren; and numerous nieces and nephews.
She was also preceded in death by a sister.
A service celebrating her life was held July 29 at Sangerville Church of the Brethren Cemetery with Billy Curry officiating.  
Online condolences may be sent to the family at johnsonfs.com.
Arrangements were entrusted to Johnson Funeral and Cremation Service in Bridgewater, Virginia.