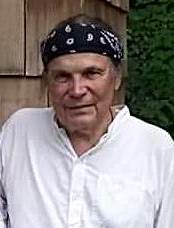 Alan Roy Shelly, 81, of Circleville passed away on June 8, 2023, at his home.
He was born on Jan. 28, 1942, in Livermore, California, the son of the late Chili and Helen Imogene (Olsen) Shelly. 
Mr. Shelly was a 1958 graduate of Livermore High School and a member of the Russian Orthodox Church by faith. He graduated from the University of California at the Berkeley Campus, with a master's degree in physics and a doctor of philosophy in economics.
He traveled the world and became fluent in several languages. He had worked as a college professor at Michigan State and the University of Colorado in Denver, Colorado, and later retired from the U.S. Senate as an economist. 
He leaves behind to cherish his memory a daughter, Roxane Waldron of Olympia, Washington; a stepdaughter, Rebecca Shibley-Thomas (James) of Myrtle Beach, South Carolina; five grandchildren, Jacob, Owen, Ryan, Miranda and August; a brother, Glenn Shelly (Eldene) of Healdsburg, California; closest friend and buddy, Tom Davis (Kim) of Franklin; and a special friend, Cheryl Taylor (Robert) of Hedgesville.
In honoring Mr. Shelly's wishes, his body has been cremated. A celebration of life will be held at a later date.
Memories and words of comfort may be left at www.basagic.com or on Facebook at Basagic Funeral Home.