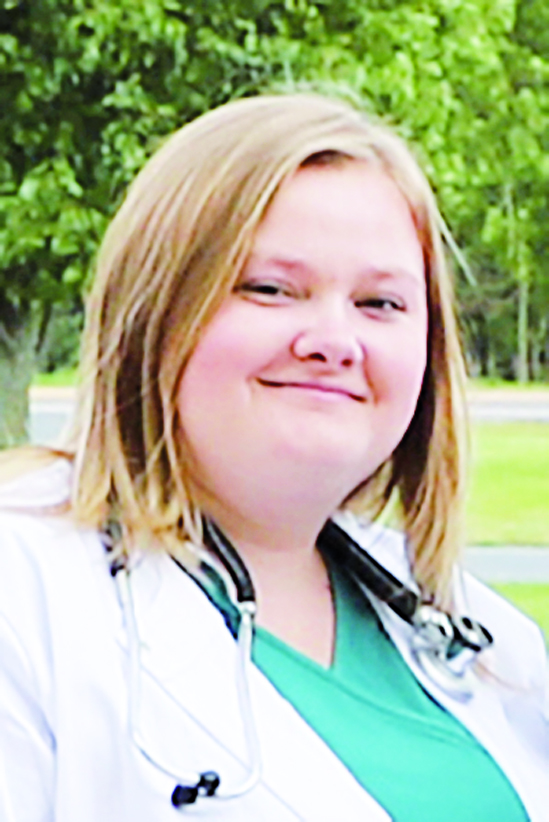 Jeff Fraley, director of nursing education for the Voiture 1623 of the Forty & Eight (40 & 8) Veterans Organization, presented $500 scholarships Sept. 27 to four nursing students at Eastern West Virginia Community and Technical College in Moorefield.
Receiving scholarships were nursing students Michelle Adkins of Pendleton County, Jodee Crites of Grant County, Crystal Goodwater of Hampshire County, and Whitney Simon of Hardy County.
Fraley congratulated the group for their hard work and encouraged them to keep up their efforts.
Voiture 1623 of the 40 & 8, based in Moorefield, has been a longtime advocate and supporter of Eastern's nursing students. Members of the 40 & 8 hold several fundraising events each year to help support the local nursing scholarship program. 
La Société des Quarante Hommes et Huit Chevaux (The Society of Forty Men and Eight Horses) membership is by invitation, and open only to honorably discharged veterans and honorably serving members of the U.S. Armed Forces. The society was created in 1920 in the wake of World War I, and the name comes from the French railway boxcars that carried most of the soldiers to the front lines. The boxcars featured a sign indicating the boxcar's capacity: 40 men/8 horses. The national organization's mission to support nursing education began in 1955, and Voiture 1623 has been supporting Eastern's students for many years.